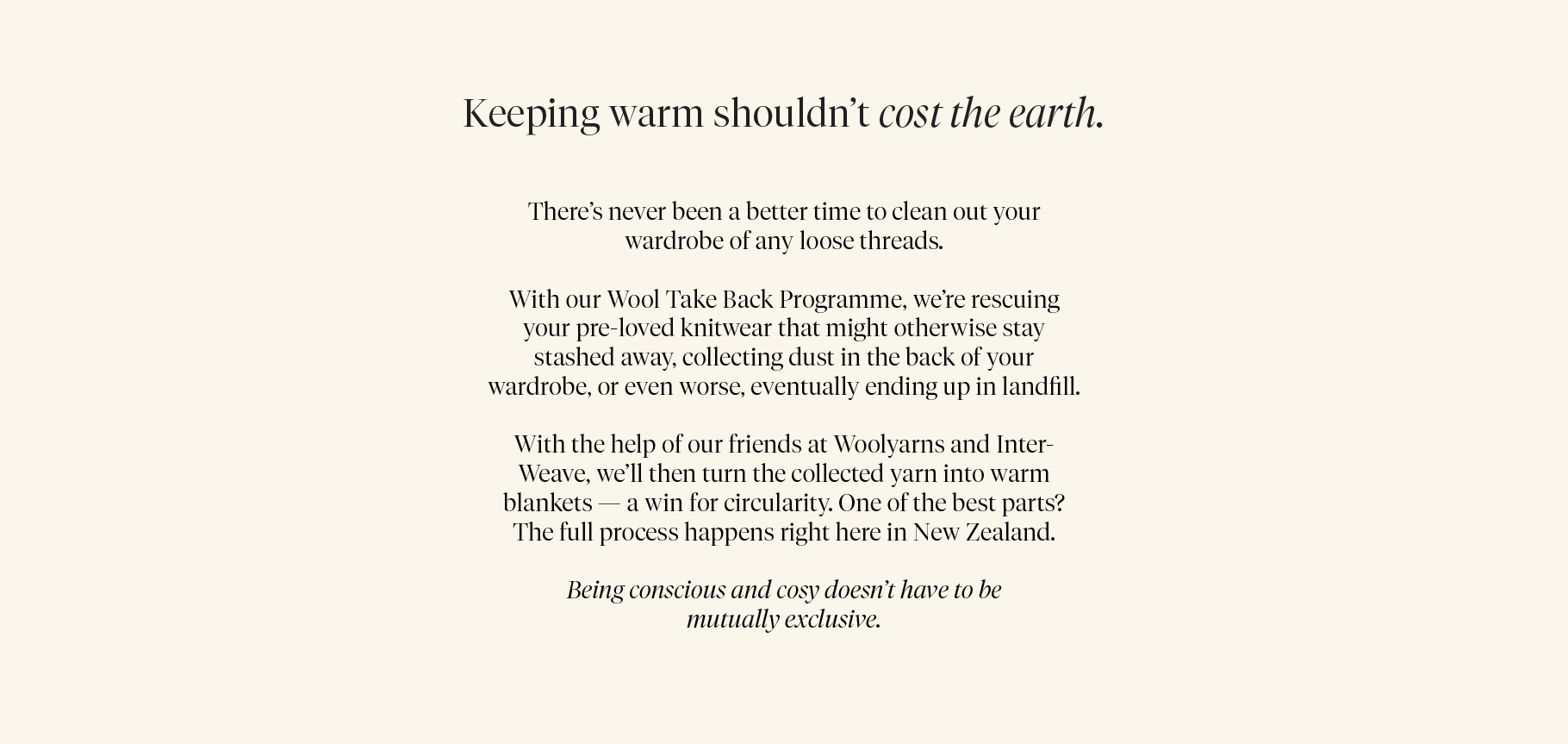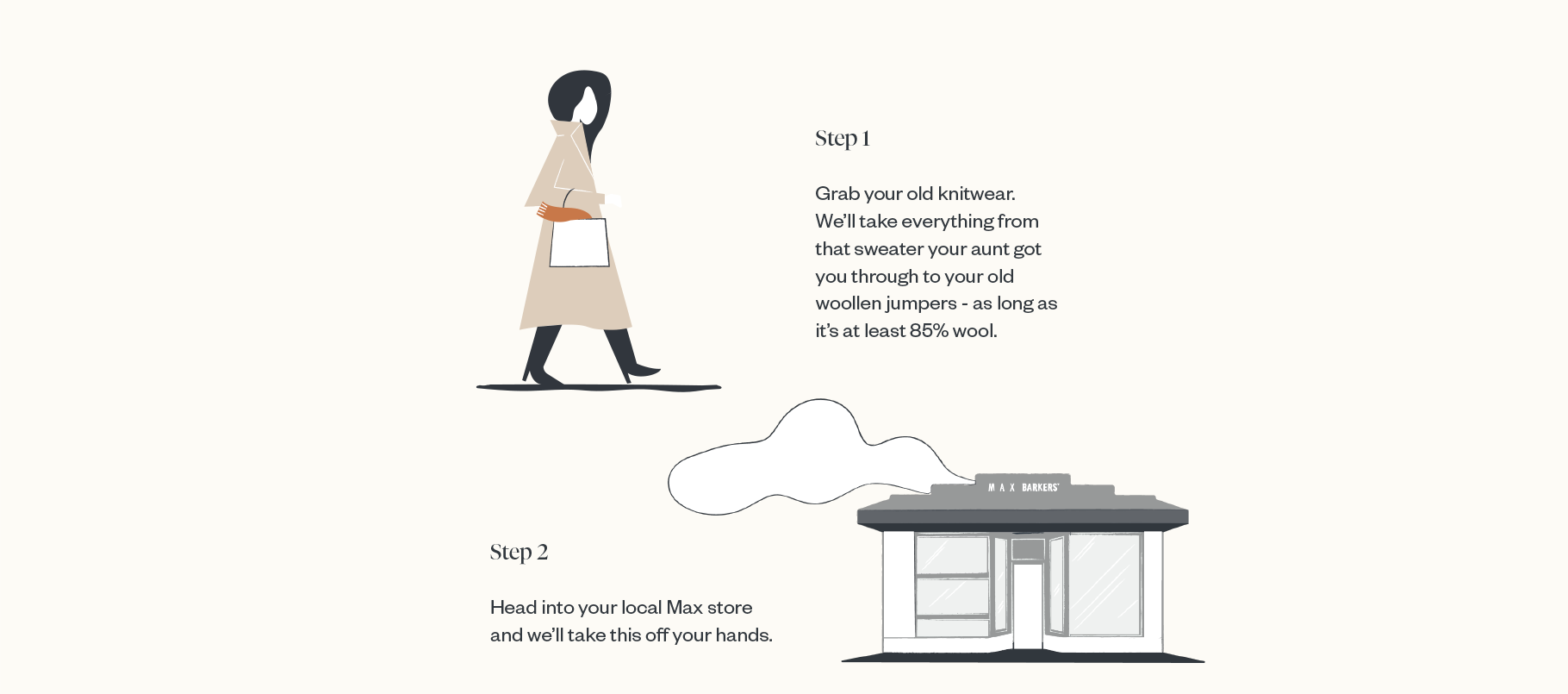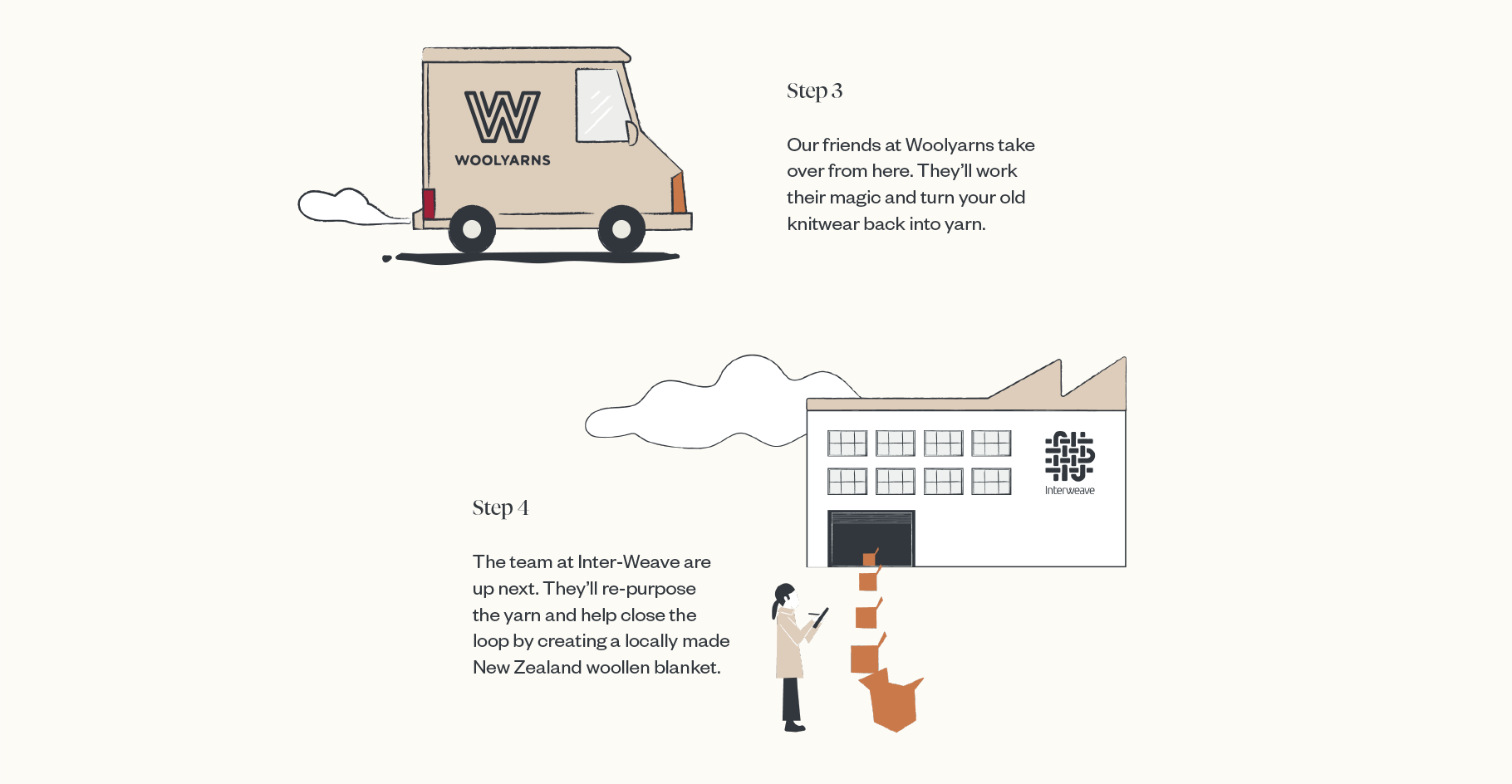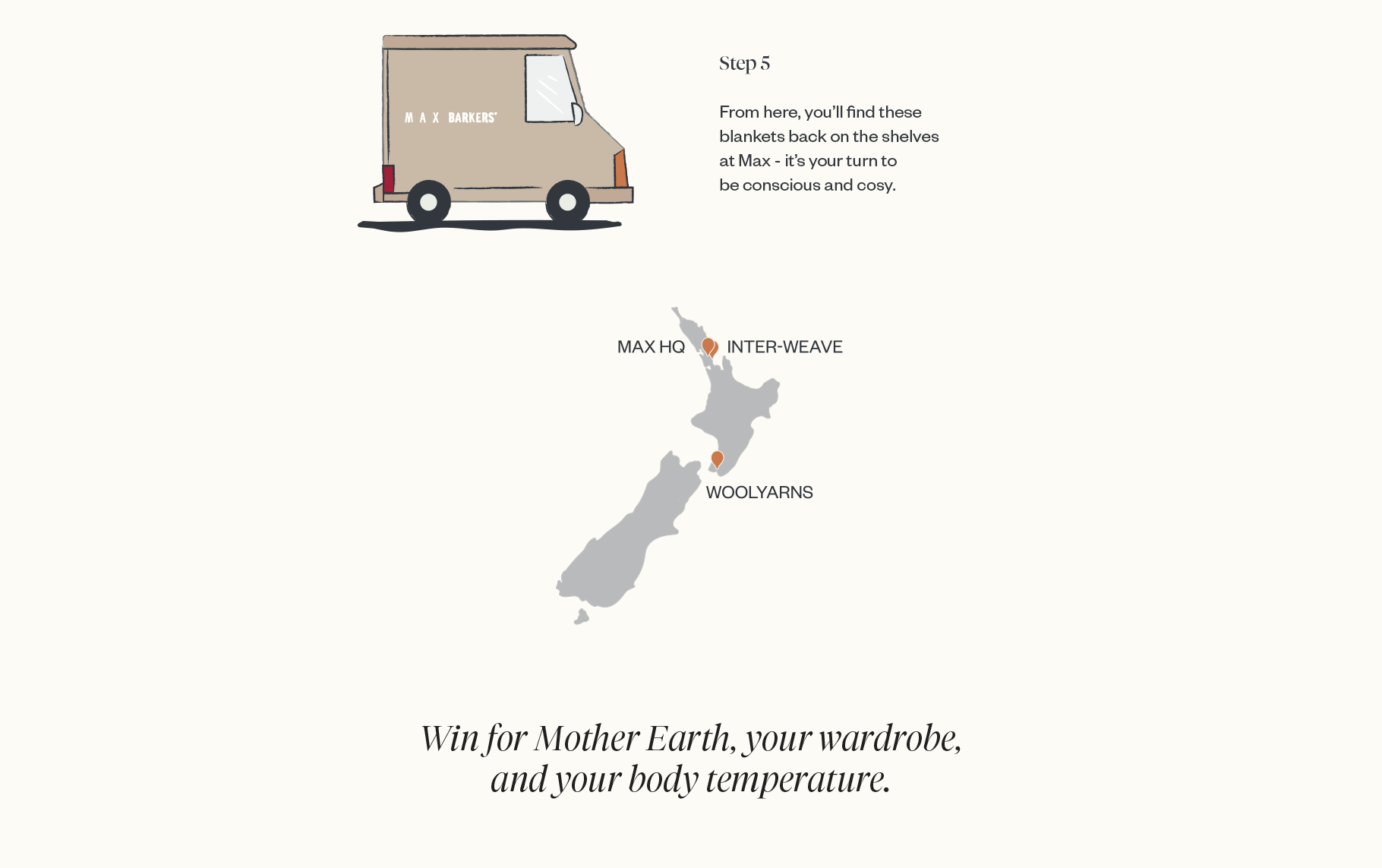 FAQs
Can I take my knitwear to any store?

Yes, any Max store will happily take your knitwear.
Can you accept wool blends?

Yes, we can take any wool blends – such as acrylic, cotton, polyester if the wool content is at least 85%.
I have knitwear that is less than 85% wool- can you take it?

Unfortunately, we cannot accept knitwear that isn't at least 85% wool.
My knitwear is damaged and has holes or stains can you accept it?

Yes, we can. Woolyarns process and shred the garment and blend with a small amount of nylon that provides strength to the newly produced yarn.
Where are the blankets made?

The whole Wool Take Back Programme takes place in New Zealand. The knitwear is recycled by Woolyarns in Wellington. The blankets themselves are weaved in Auckland by interweave.
Am I able to purchase a recycled wool blanket?

Yes, these will be available to purchase in Max & Barkers stores once available. To be notified when they arrive get in touch with us here