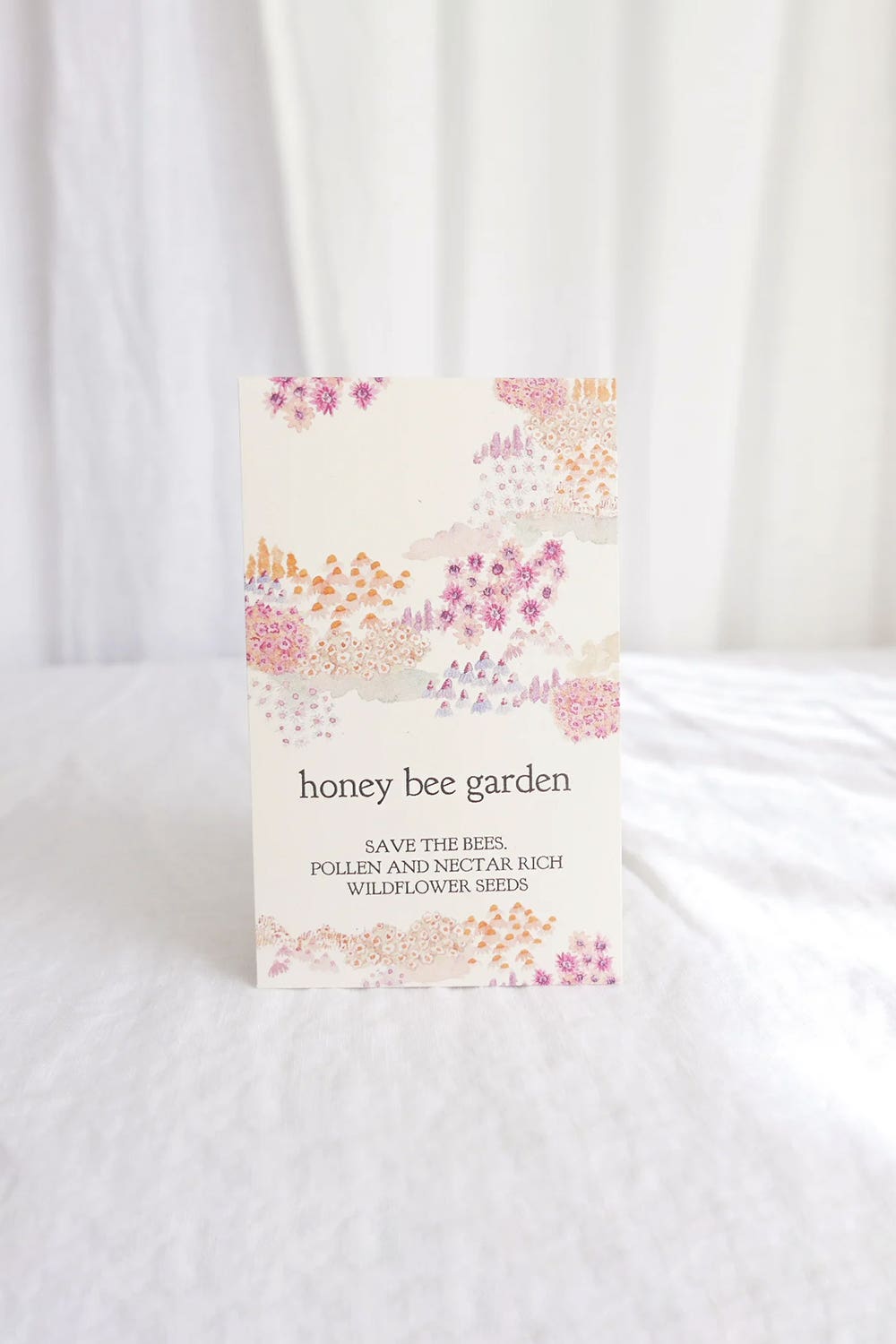 Tap and move screen to zoom
Hydrangea Ranger Honey Bee Garden Seeds
or 4 fortnightly payments of NZD
$2.25
Info
or 6 weekly payments of NZD $1.50
Info
Gifting & Accessories | Buy 2 Save 15%, Buy 3+ Save 20%*
Save the Bees. This wildflower seed mix is blended with bees in mind. With all of their favourite pollens and nectar, these flowers will fill your garden with loveliness. These seed packets are printed on paper made by recycling coffee cups destined for landfill.
Wildflowers are such wonderful additions to your garden and are so easy to grow - simply plant on a weed-free site then water. They will re-seed and grow all over again.


Contains cornflower, thyme, red clover, salvia, echium, phacelia, european poppy, rudbeckia


Instructions included


Made in Auckland


Hydrangea Ranger is a collection designed and handmade with love in Auckland, New Zealand by Isabella Pachter.
Style Code:
282710HON_Honey Bee Garden
Add to Wish List