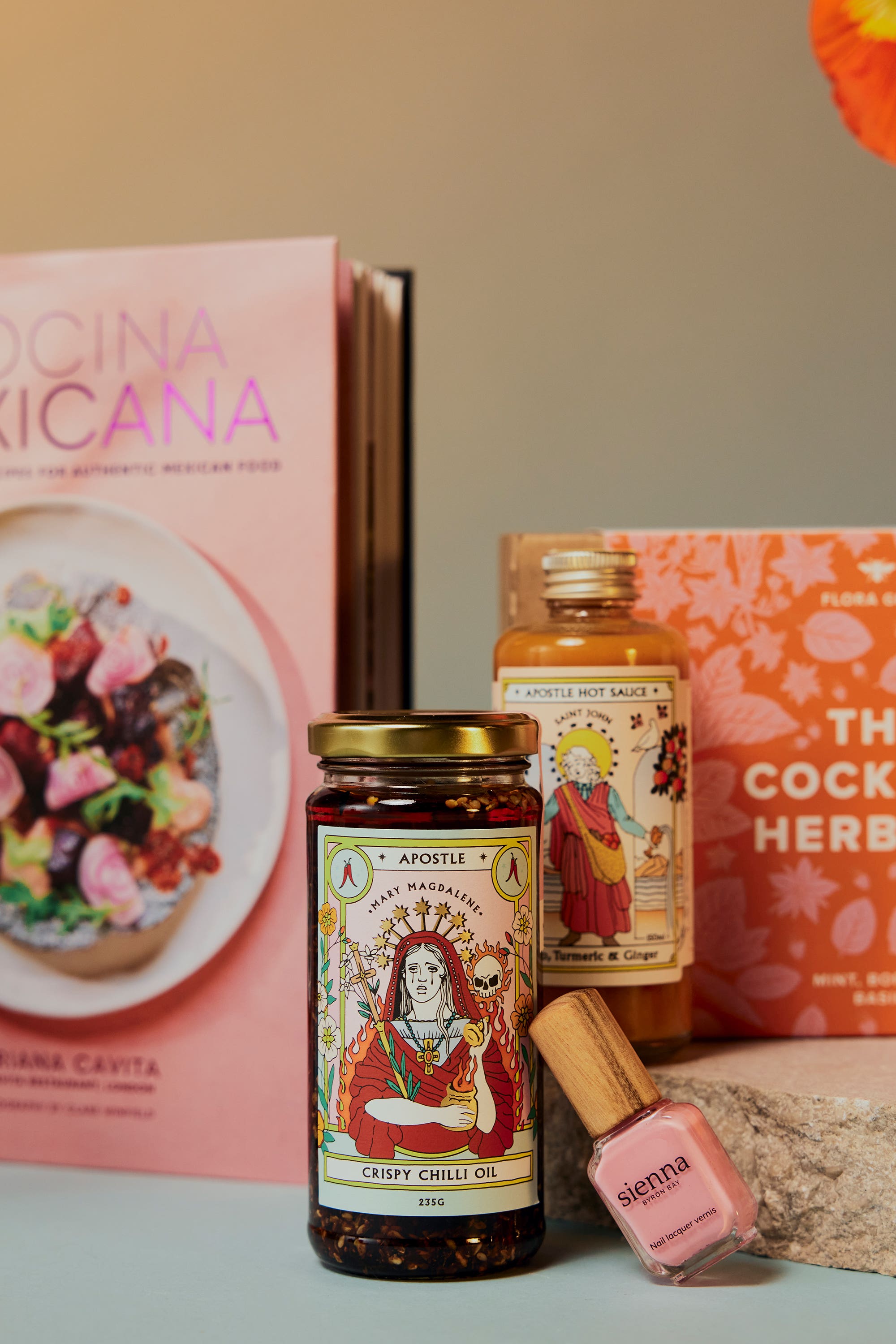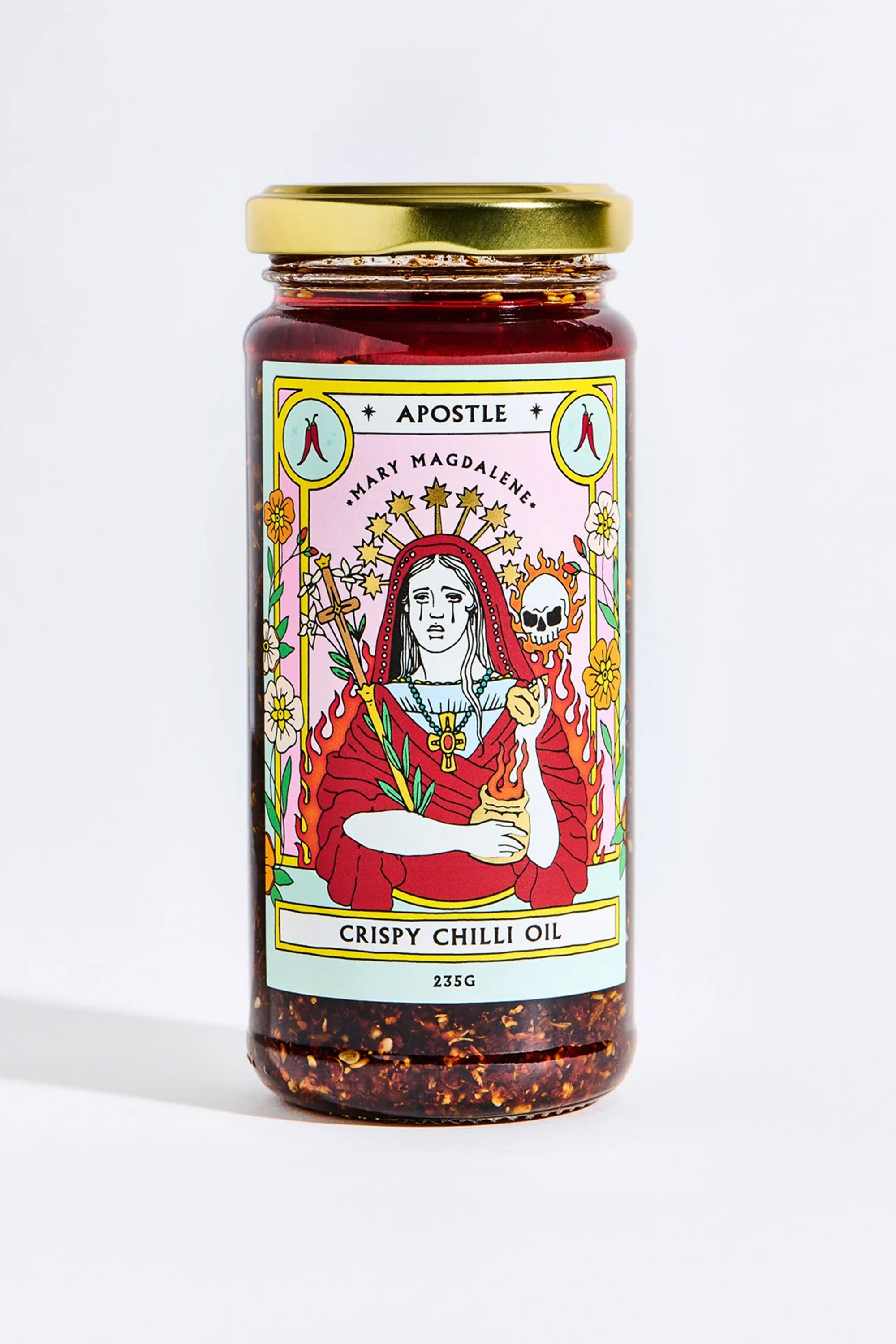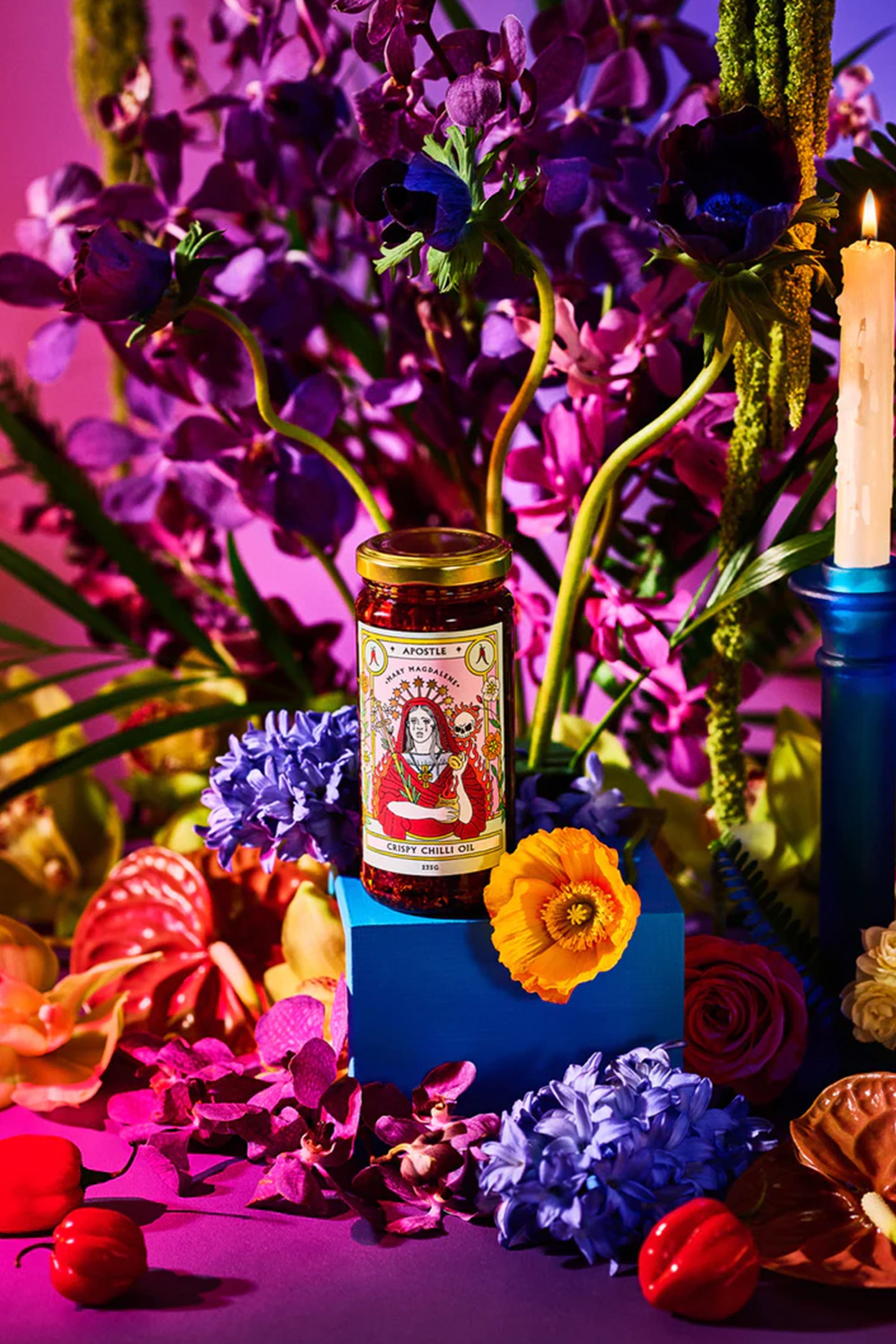 Tap and move screen to zoom
Apostle Crispy Chilli Oil
or 4 fortnightly payments of NZD
$5.75
Info
or 6 weekly payments of NZD $3.83
Info
Gifting & Accessories | Buy 2 Save 15%, Buy 3+ Save 20%*
This aromatic oil is infused with toasted spices and a mouthwatering blend of crunchy onion, garlic & crispy chilli flakes.
Every spoonful is packed with an intense flavoursome punch, perfect for adding a spicy umami kick to any dish. Excellent on everything from rice and noodles to soups, steamed vegetables, dumplings and pizza. Simply spoon over your favourite meal - crispy bits and all.
Ingredients
New Zealand rapeseed oil (50%), onion, garlic, chilli flakes (5%), gluten free soy sauce, stock powder (sea salt, maize maltodextrin, cane sugar, natural vegetable flavours, yeast extract, onion, celery disodium guanylate & inosinate, canola oil), brown sugar, sesame seeds, szechuan, coriander, fennel, cumin, black pepper, kelp flakes, salt, cinnamon, cardamom, shitake mushroom powder, star anise.
CONTAINS - soy, sesame
Style Code:
301862GIF_Chilli
Add to Wish List