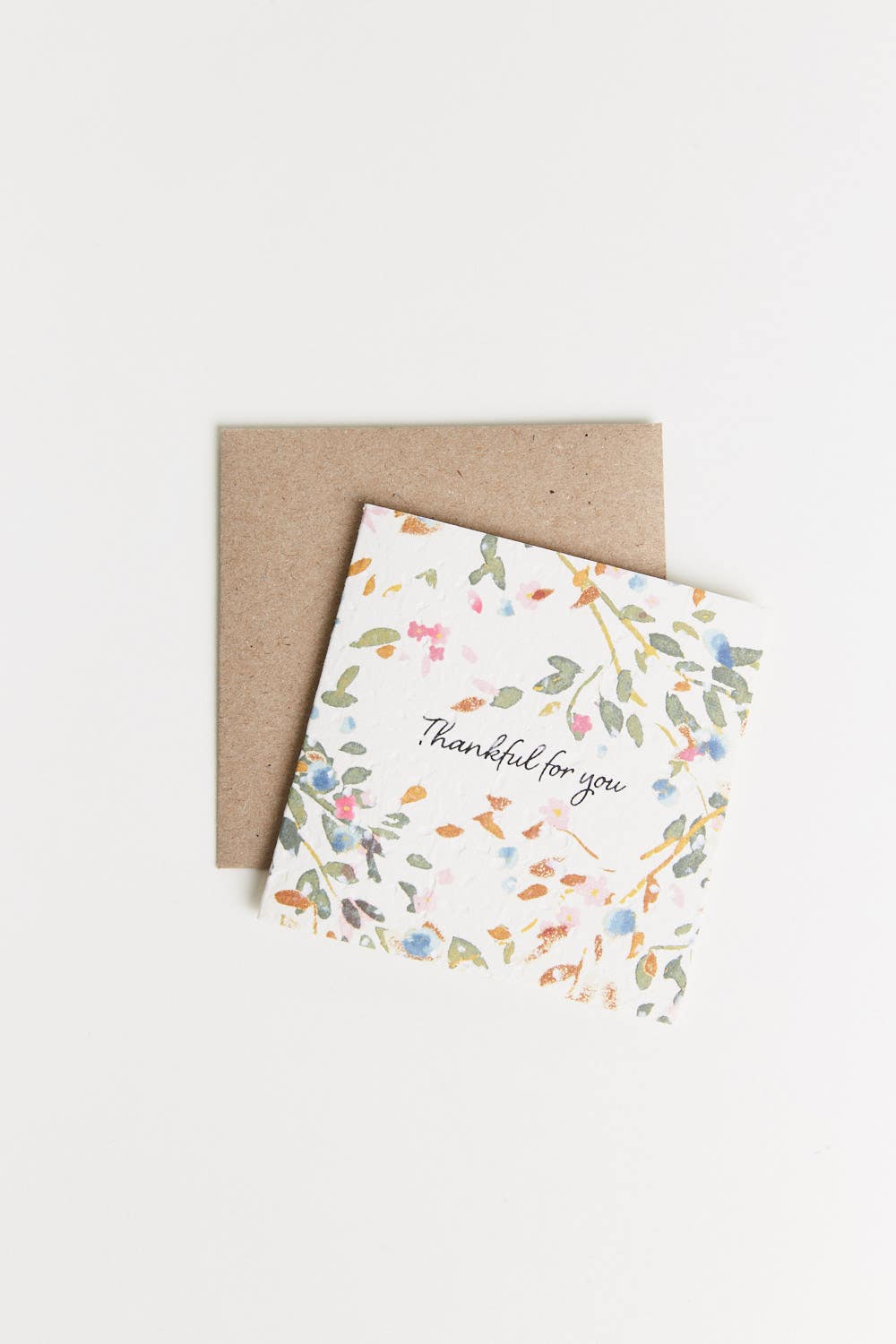 Tap and move screen to zoom
or 4 fortnightly payments of NZD
$2.00
Info
or 6 weekly payments of NZD $1.33
Info
Gifting & Accessories | Buy 2 Save 15%, Buy 3+ Save 20%*
A gift card that keeps growing, give your loved ones a 100% plantable card. Made with zero waste, these cards have flower seeds embedded into handmade paper so that once the card has been read, it can be planted to grow.


Blank inside


Grows into Swan River Daisies


100% recycled and 100% plantable


Comes with an envelope made out of 100% recycled paper


1. When you are ready to plant your card, wet the card to give moisture to the seeds before planting in soil.
2. Lay the card flat, so the seeds can grow upwards easily, or rip it up.
3. Lightly cover with with nutrient rich soil.
4. Make sure your card gets lots of sunlight and water 1-2 times a week.
5. You should see sprouts in 2 - 4 weeks!*
Fabric Composition: 100% Recycled Paper / Swan River Daisy seeds
Style Code:
266714GIF_Thankful For You
Add to Wish List