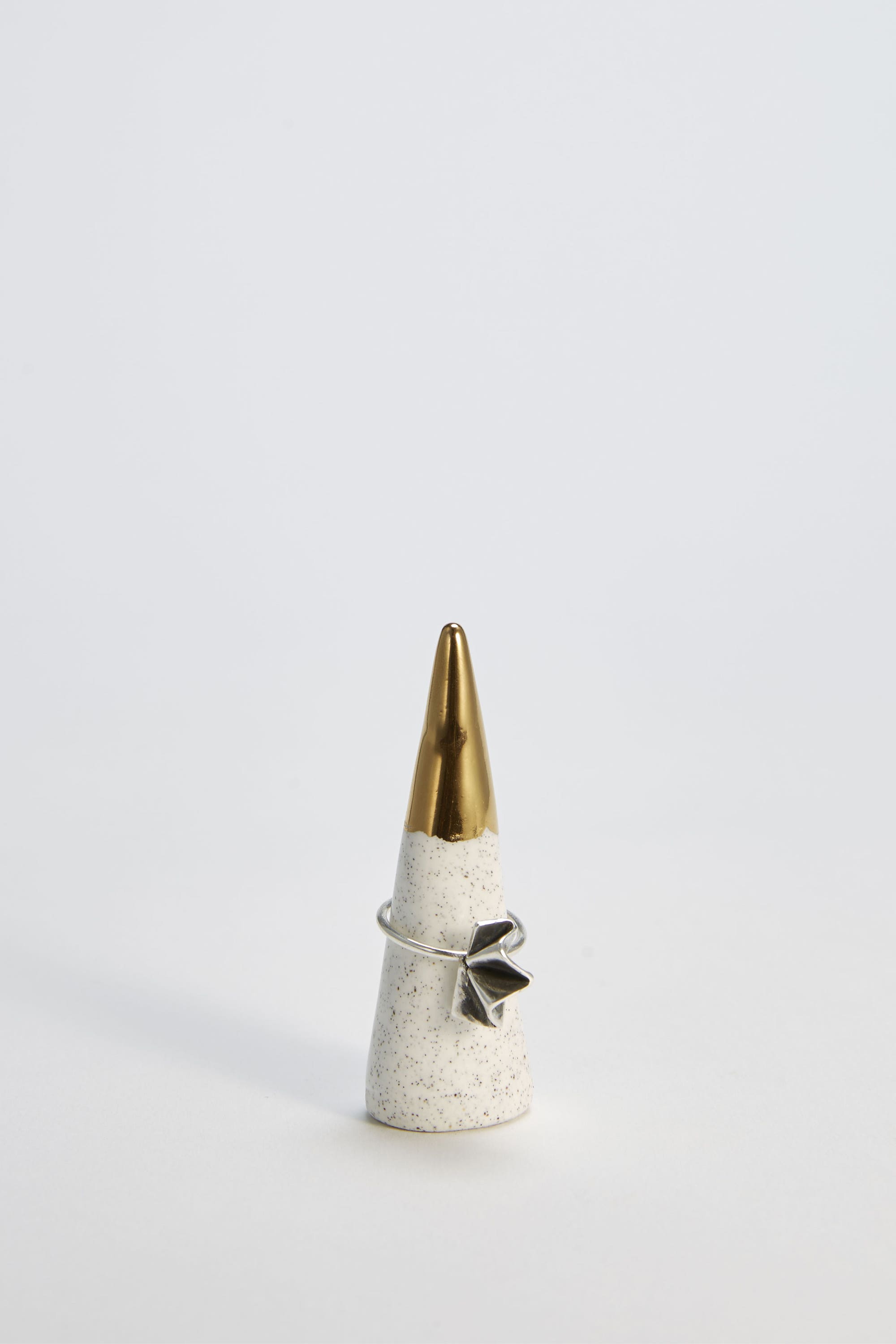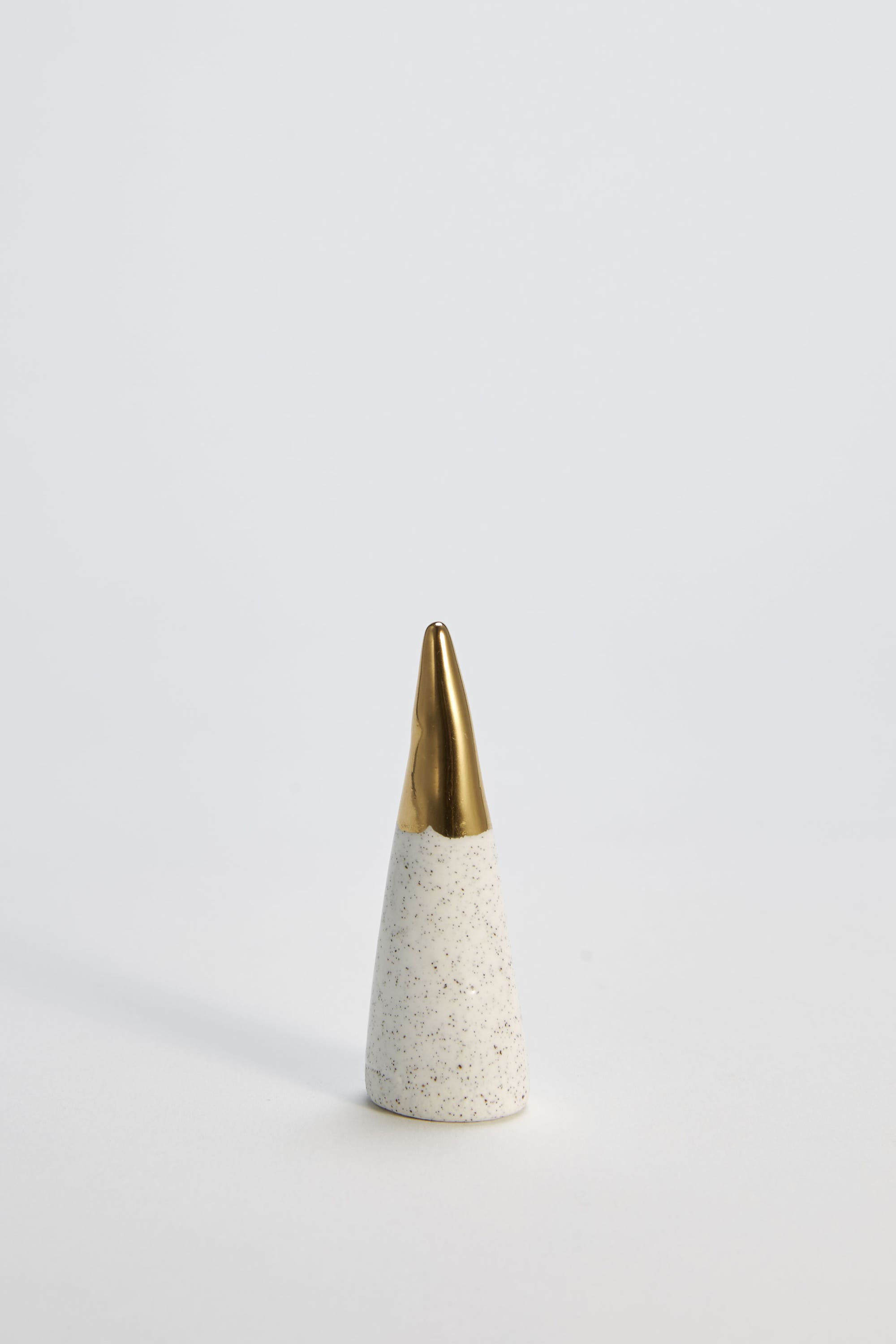 Tap and move screen to zoom
or 4 fortnightly payments of NZD
$6.25
Info
or 6 weekly payments of NZD $4.17
Info
Gifting & Accessories | Buy 2 Save 15%, Buy 3+ Save 20%*
Display your rings in style with the Sand Ring Cone from Claybird Ceramics. Handrolled in NZ porcelain infused with Waihi Beach sand, hand painted and clear glazed. Dipped in 18k gold. As these are handrolled, each one is slightly different in shape and size.


Handrolled in NZ porcelain


Hand painted


9k gold tip


Approx. 7 x 2.5cm (base)


Made in NZ


Claybird Ceramics is a boutique studio creating some delightful ceramic pieces that look gorgeous in any surrounding. With a background in archaeology, Claybird Ceramics founder and creator, Yon Kavvas, has always had an intrinsic love and interest in pottery, which has come full circle to creating her own business with ceramics at the heart of it. Well established in Auckland, NZ, all pieces are designed and handmade by Yon, with a process that requires patience and perseverance to create each and every delightful piece. A true labour of love, Claybird Ceramics are recognisable for their distinct organic quirks and perfectly imperfect personality. Using sand sourced from Waihi Beach for its beautiful black and golden tones, these pieces are a perfect example of flourishing NZ art and creativity.
Fabric Composition: Porcelain, Sand, 9k Gold
Style Code:
256137GIF_Sand/Gold
Add to Wish List